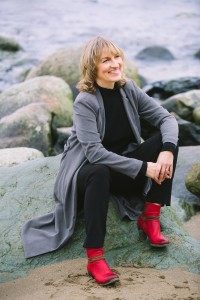 Kathryn Thomson – Principal & Founder
Kathryn Thomson, B.Ed, M.A. is a principal with LeadershipMind Consulting and a senior faculty member in the Centre for Leadership at the Justice Institute of BC. She has 23 years of experience in creating and delivering highly successful strategic planning, visioning and stakeholder engagement processes in both corporate and non-profit settings. Kathryn also develops and delivers curriculum on a wide range of topics including collaborative leadership, critical thinking, building healthy teams and navigating conflict. She is passionate about helping people think, talk and act for more sustainable, healthy results—in communities and in the world.
Kathryn is excited by the shift in recent years in how we understand leadership in organizational and community settings. here is a real hunger for new models of leadership that are collaborative, innovative and adaptive. For the past 20 years she's been coaching leaders on how they can create healthy, productive human systems, and helping them discover what inspired leadership can do in organizations of any kind, anywhere.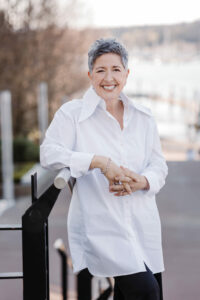 Georganne Oldham – Principal & Founder
Georganne Oldham, B.A., M.S. Organization Development, is a founder and principal with LeadershipMind Consulting.  She is an adjunct faculty member at Adler University and a senior faculty member in the Centre for Leadership at the Justice Institute of BC.  Georganne is currently pursuing a Doctor of Social Sciences degree at Royal Roads University, with a focus on leadership of big, global issues such as hunger, poverty, and other major social and health issues. Georganne has over 25 years of organization and leadership development coaching, consulting and training experience. Her focus is on leader, employee, and team development. She is an award-winning curriculum developer and an accomplished group facilitator and works collaboratively with leaders and staff to design sustainable learning processes, providing them with the skills needed to support those changes. She thoroughly enjoys developing and delivering curriculum in leadership development, facilitating groups in complex situations and helping individuals become leaders in their own right—at work, in their relationships and in their communities.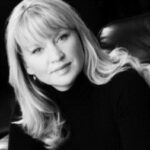 Leigh-Anne Stitt – Senior Associate
Leigh-Anne Stitt, CPHR, MA Leadership, has 20+ years' experience developing leadership potential in individuals, teams and organizations. As a coach, consultant, and facilitator, she is dedicated to supporting the growth of individuals, teams, and organizations in for-profit and not-for-profit organizations. She specializes in the areas of talent management, leadership development, change management and organizational development. Certified in EQi-2.0, Myers Briggs, DiSC (Wiley).
Passionate about learning and potential, Leigh-Anne is committed to supporting and empowering individuals and organizations to achieve the outcomes they desire. Throughout her career, Leigh-Anne has designed and facilitated programs and initiatives which increase the impact of leaders. Her coaching has been purposefully focused on developing awareness and talent in individuals to increase their leadership capabilities.
Leigh-Anne's clients have recognized and celebrated her ability to have supportive and challenging conversations that inspire transformation. An enthusiastic and solution-oriented individual with a natural aptitude for initiating positive change, she establishes meaningful, integrity-based relationships. She brings passion, experience and wisdom to her work and can be counted on to be "all in"! Testimonials from clients speak to her ability to emphasize, support and challenge, in order to achieve the desired outcomes. Leigh-Anne leverages her corporate background, leadership and coaching experience to maximize leadership potential, healthy cultures, and organizational performance.
Leigh-Anne has a BA in communications from Simon Fraser University, and a Master's degree in Organizational Leadership from Royal Roads. She is Chartered Professional in Human Resources, a Teaching Faculty member at the Justice Institute of British Columbia and an active board member with the Rett Syndrome Society of BC.